The following policies and guidance are in place to support the health of the campus community: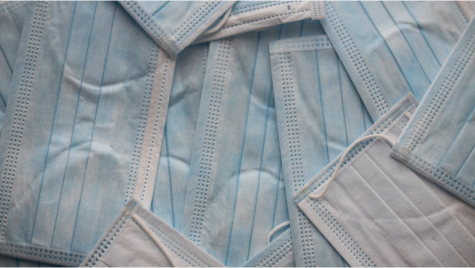 Masks
Masking remains an effective strategy for personal protection against transmission of many respiratory illnesses, especially in crowded indoor spaces. Free masks are available at locations across campus while supplies last, including info desks at the Michigan Union, Michigan League, and Pierpont Commons, and at the welcome desk at the Ross School of Business.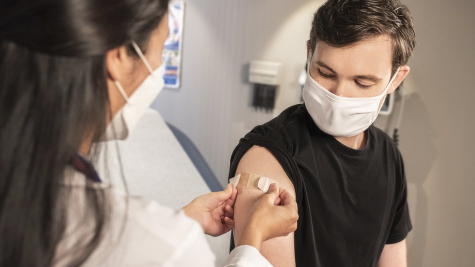 Vaccinations
U-M encourages you to get the most up-to-date COVID-19 vaccine recommended by the CDC and to report your COVID-19 vaccination to the university. Students in Michigan Housing must report other routine immunization information, as well. In the fall semester, we will hold multiple clinics offering vaccines for both COVID-19 and influenza. Certain units, such as Michigan Medicine, University Health Service, and the School of Dentistry, have local-level policies requiring vaccinations under certain conditions.
Community Prevention Guidance
When we all work together to follow public health guidelines, it slows the spread of COVID-19. Here's how you can help keep campus healthy:
Get vaccinated against COVID-19, including any additional recommended boosters.
Wear a face covering indoors when around others in areas of high transmission.
Get tested before attending social activities.
Get tested after close contact exposures, and be sure to wear a mask for the appropriate time frame based on your exposure.
Stay home when you are sick.
Wash your hands often with soap and water for at least 20 seconds. If soap and water are not available, use an alcohol-based hand sanitizer.
Clean and disinfect frequently touched objects and surfaces.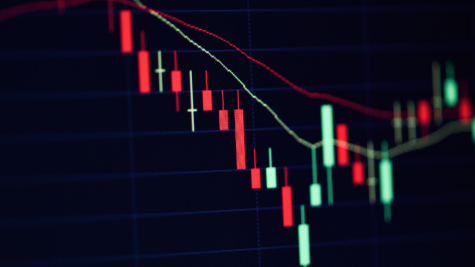 Campus Response Metrics
The University of Michigan uses a set of Response Metrics to determining the needs for local or campuswide policies to slow the transmission of COVID-19. Read more about metrics here.