Follow the latest safety guidelines, monitor your health and get vaccinated to keep your friends, family and community healthy.
Stop the Spread
When we all work together to follow public health guidelines, it slows the spread of COVID-19. Find out how you can help keep yourself and the campus healthy.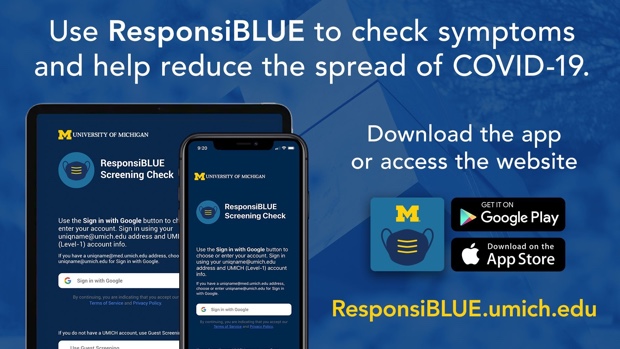 Monitor yourself for COVID-19 symptoms every day by using the ResponsiBLUE health screening tool. This is a requirement for all U-M faculty, staff and students who enter campus buildings. In addition, ResponsiBLUE provides COVID-19 vaccination verification, as well as testing verification for individuals who are required to complete weekly testing. Get the app.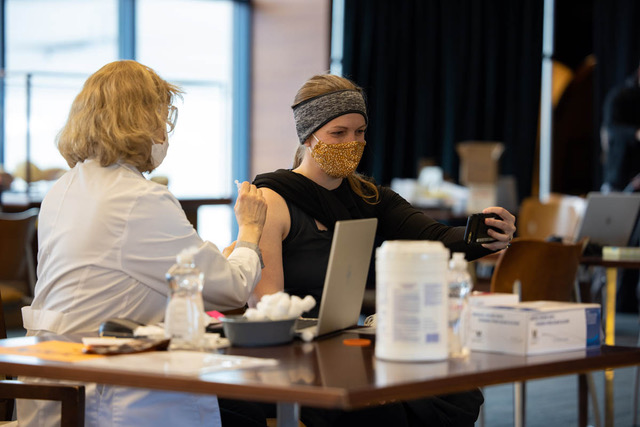 COVID-19 vaccinations are required for the U-M community. The vaccines are safe, free and require no medical insurance. They also are readily available at a number of clinics, pharmacies and health care providers on campus and in the Ann Arbor community.